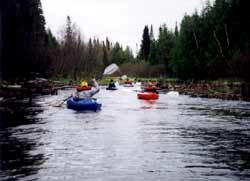 The river is crystal clear and quite cool most of the time.
We have several canoes and kayaks for free use by our guests.
We do not rent our boats to the public.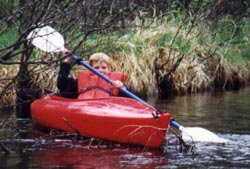 We charge $5/kayak & $10/canoe to spot anyones boat at any of our usual put ins
Ask Manager to make arrangements for long distance spotting.

Usual trips are:
from Deward to the resort 2-2½ hours.
from Cameron Bridge to the resort ¾-1¼ hour.
from the resort to Longs Canoe Rental 2-2½ hours.
from the resort to Shell Haven Canoe Rental 4-5 hours.

The scenery on the upper Manistee River is remote, pristine and relaxing.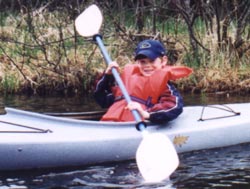 If extra boats are needed for your group we recommend our friends at
Shelhaven Canoe Livery 1(989)348-2158
Back to the Prices/info. page!
Back to the Availability page!
Back to the Trail Maps!
Back to the Whispering Pines map!
Back to the WPR history page.
Back to the Homepage!


For reservations call us at (989)348-2044 or E-mail us
at info@whisperingresort.com

xxxxxxxxxxxxxxxxxxxxxxxxxxxxxxxxxxxxxxxxxxxxxxxxxxxxxxx